John Crudele "Gets" Kids, Parents, & Educators
John Crudele's high-energy delivery and genuine-caring style inspire his audiences. John creates a trusting atmosphere with his natural sense of humor, honesty and enthusiasm. He opens the door to self reflection & understanding while reaching passionately into the lives of youth and adults alike.
John's unique gift is that he "gets" kids. He "gets" parents and educators……And he gets right to the core of today's issues. He presents to school, educator, conference and association audiences with powerful real-life stories, reaching the very spirit of the individual. His messages set the stage for true learning and always generate continued discussion.
"Students need to feel that someone truly understands their individual life experience," claims John. "I present important ideas in a language they understand, and encourage them to make the right choices they face in today's hurried, peer influenced, media-driven culture."
John speaks from the heart, to the heart because of his passion for his audience. His natural ability to connect and his humorous, open-book style, allows his message to be heard and embraced by listeners of all ages.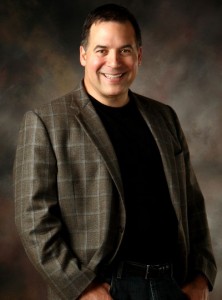 Contact us today to have John Crudele empower your audience. TOGETHER, we'll make a difference in your school, organization and community – Touching Hearts and Changing Lives!
Phone: 800.899.9543 or Email: info@JohnCrudele.com